User Guide: Basic Navigation
Navigating through eCare Vault's modules can be done most easily using the Navigation Bar located on the left-most side of the application. eCare Vault is broken up into seven modules, all of which can be accessed directly here. These modules are: Care Feed, Teams, Documents, Discussions, Forms, Analytics and Services.
Clicking on any of the module icons will navigate to that module.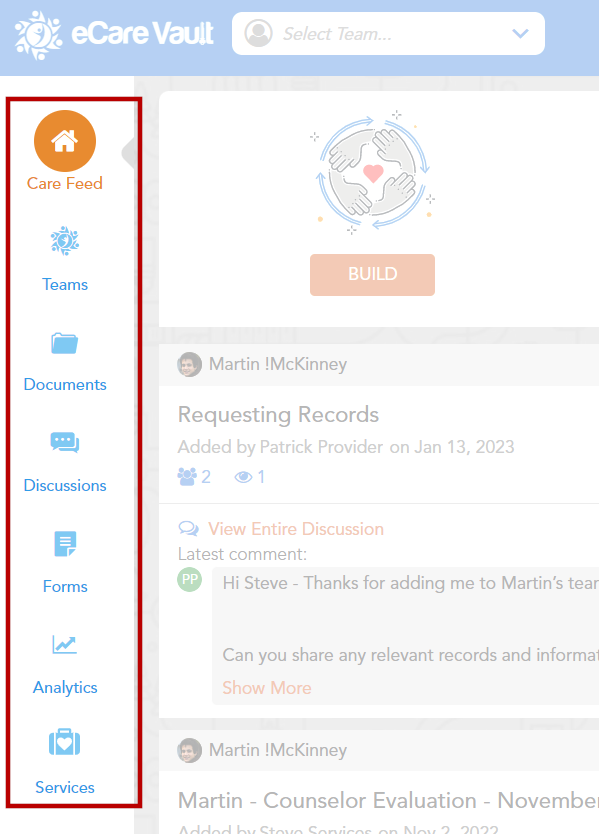 Also available when the Care Feed is displayed are the 'Build', 'Organize' and 'Connect' links which will navigate to the Teams, Documents and Discussion modules respectively.