Service Module: Editing and Closing a Service
Services can be edited after they have been assigned to add or remove providers, change service dates, the service location and the frequency of the service. Services can also be closed if they are no longer required.
To edit a service, follow the steps below.
Step 1 - Select the team whose service you would like to edit.

Step 2 - Navigate to the Services module and click the 'Current Services' tab to view the ongoing services for that team.


Step 3 - Click onto the name of the service you would like to edit to open the service's detailed view.


Step 4 - From the service's detail view, click the 'gear' icon located below the provider information. Select 'Edit Assigned Service'.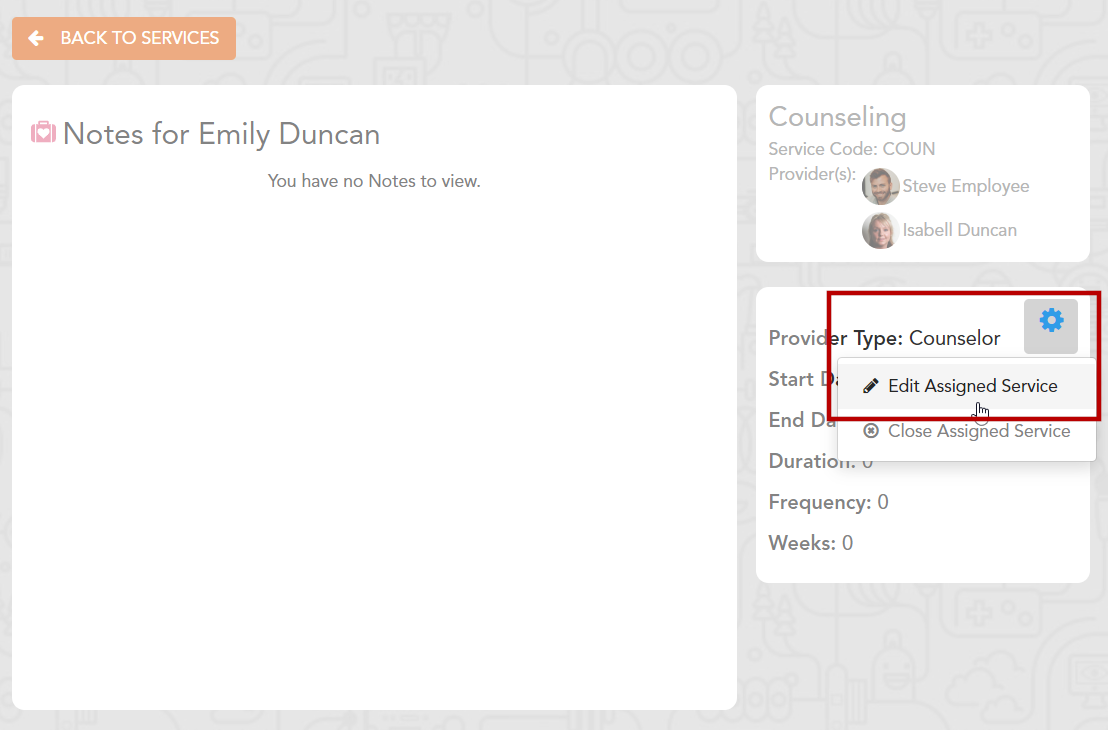 Step 5 - With the Edit Service menu open, make the needed changes to the service by adding or removing providers, changing the start and end dates or modifying the service timing fields. Once you are satisfied with your edits, click 'Update' to complete the edit.

Closing a Service
To close a service, repeat steps 1-3 from the above.
With the Detailed View opened, rather than select 'Edit Service', click 'Close Service'.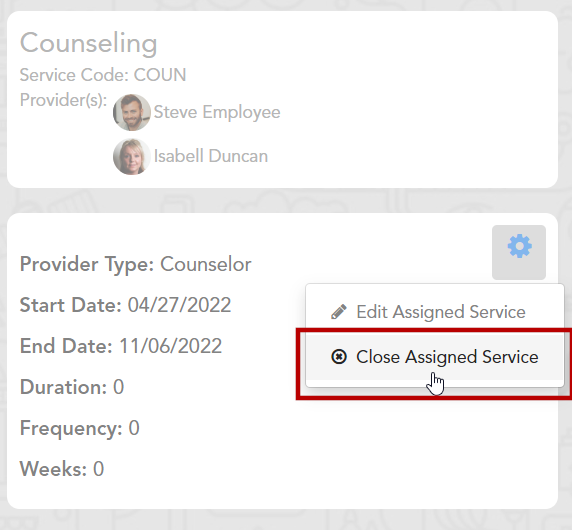 You will be asked if you are sure you would like to close the service. Clicking again will confirm and the service will close. This service can still be viewed in the 'Closed Service' tab.