Inviting New Team Members
To Invite a New Team Member to Safe Spaces, select the 'Invite' button on the top tab of the Safe Spaces environment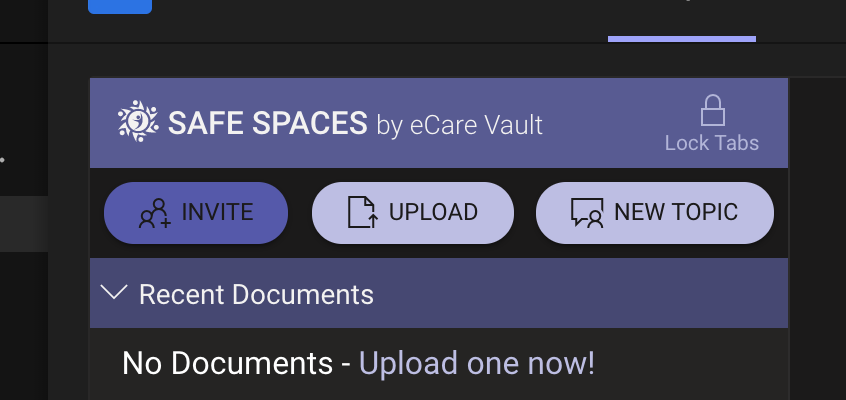 Clicking the button will open the Team Invitation popup.
To invite a new user, all you need is the users email address, name, and role on the team.

By inviting a new user outside of your organization, they will receive an invitation to create an account with eCare Vault to the email address you enter.

You also have the ability to add a message that will be delivered along with the invitation to create an account.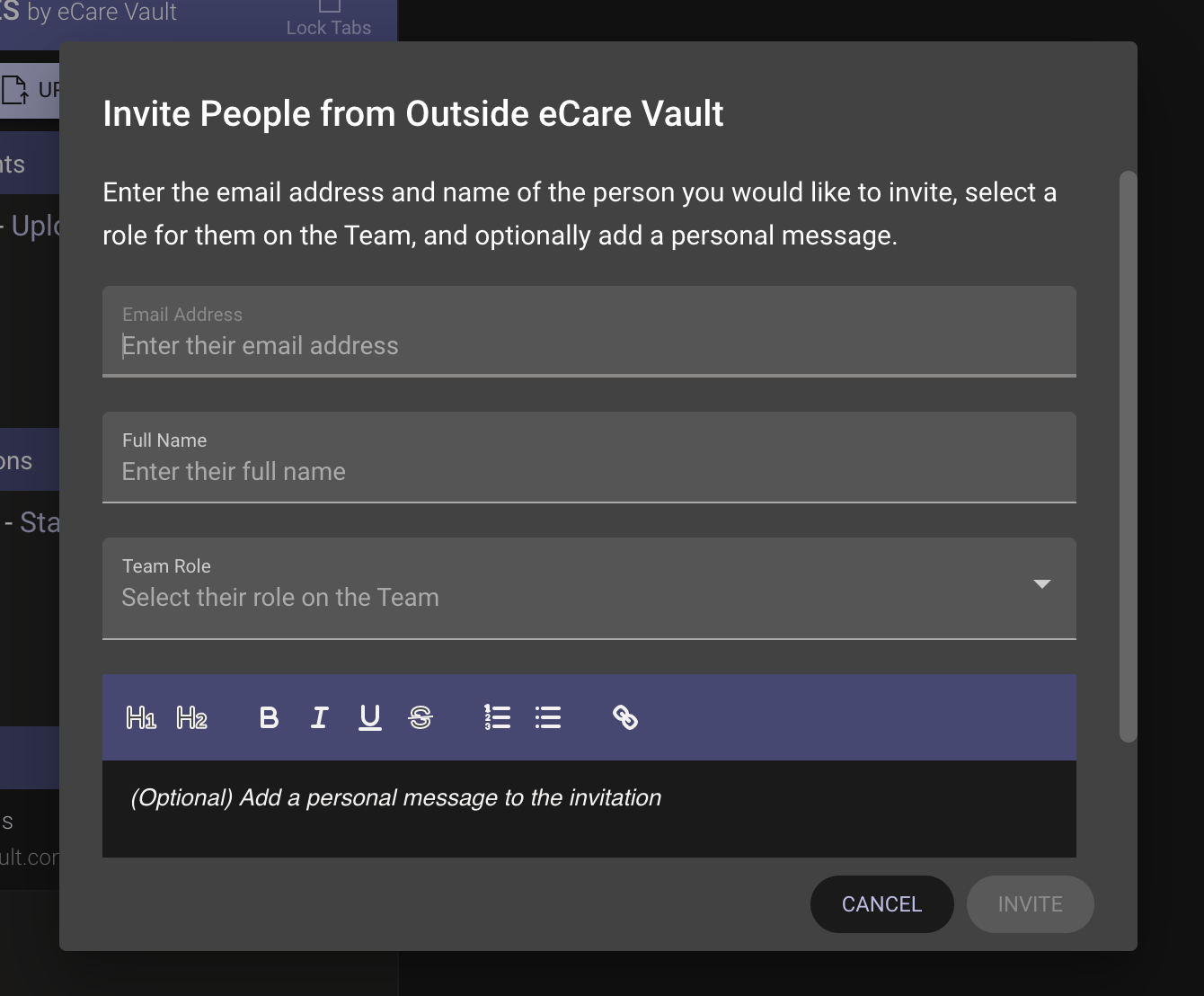 Once you have added the information for the new user, select the 'Invite' button on the bottom right corner of the Team Invite capability.
Safe Spaces will then ask you to confirm the invitation. Select the 'Confirm' button, and your invitation will be sent.

At the bottom of your Teams instance, you will receive a notification that the invitation has been successfully sent to the new user. You will also see the name of the new user appear in the Team Members section.