To securely upload and share a document in Safe Spaces, select the 'Upload' button at the top tab of the Safe Spaces environment.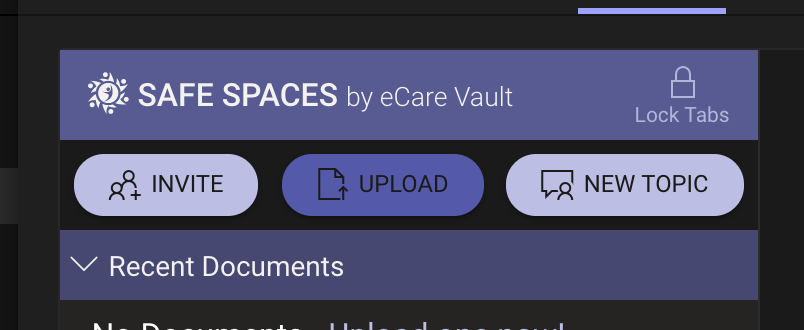 Please Note: You have the ability to skip the following step, and simply upload a document into Safe Spaces without sharing with anyone else.
To share the new document with members of your team, click on the 'Select Team Members to give access' dropdown tab.
When the names of your team members appear, select Team Members who should receive access to the document.


You will receive confirmation that the document has been successfully uploaded. You will also now see that the document has been stored under the 'Recent Documents' tab.