How to Create a Discussion
To start a new secure discussion, follow these steps:
To begin, select the 'New Topic' button found at the upper-left corner of the Safe Spaces environment.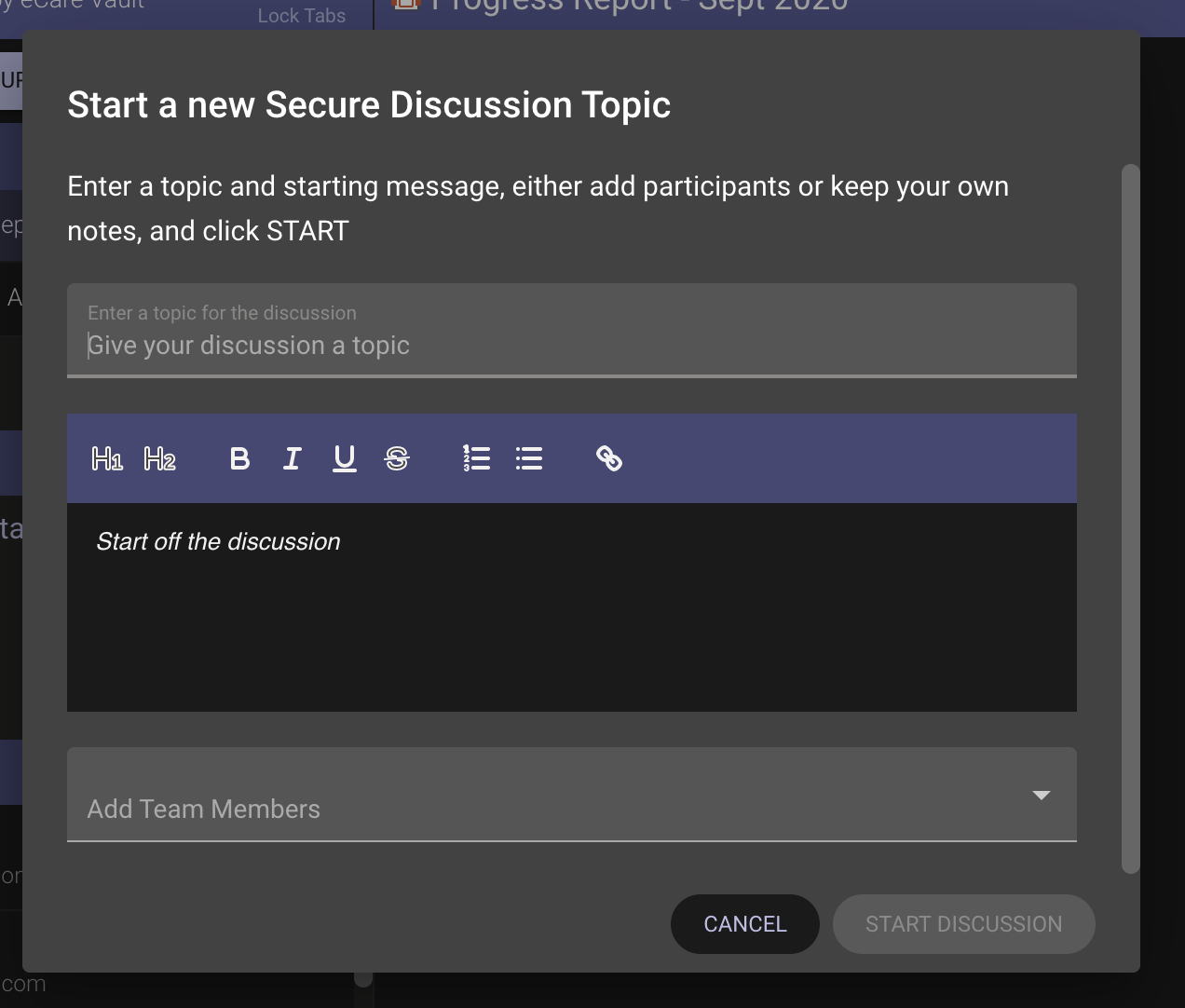 You will now see the 'Start a New Discussion Topic' popup. To create the discussion, give the discussion topic a title, enter in the text of your discussion, and select the Team Members you want to send the message to using the Team Member dropdown selector.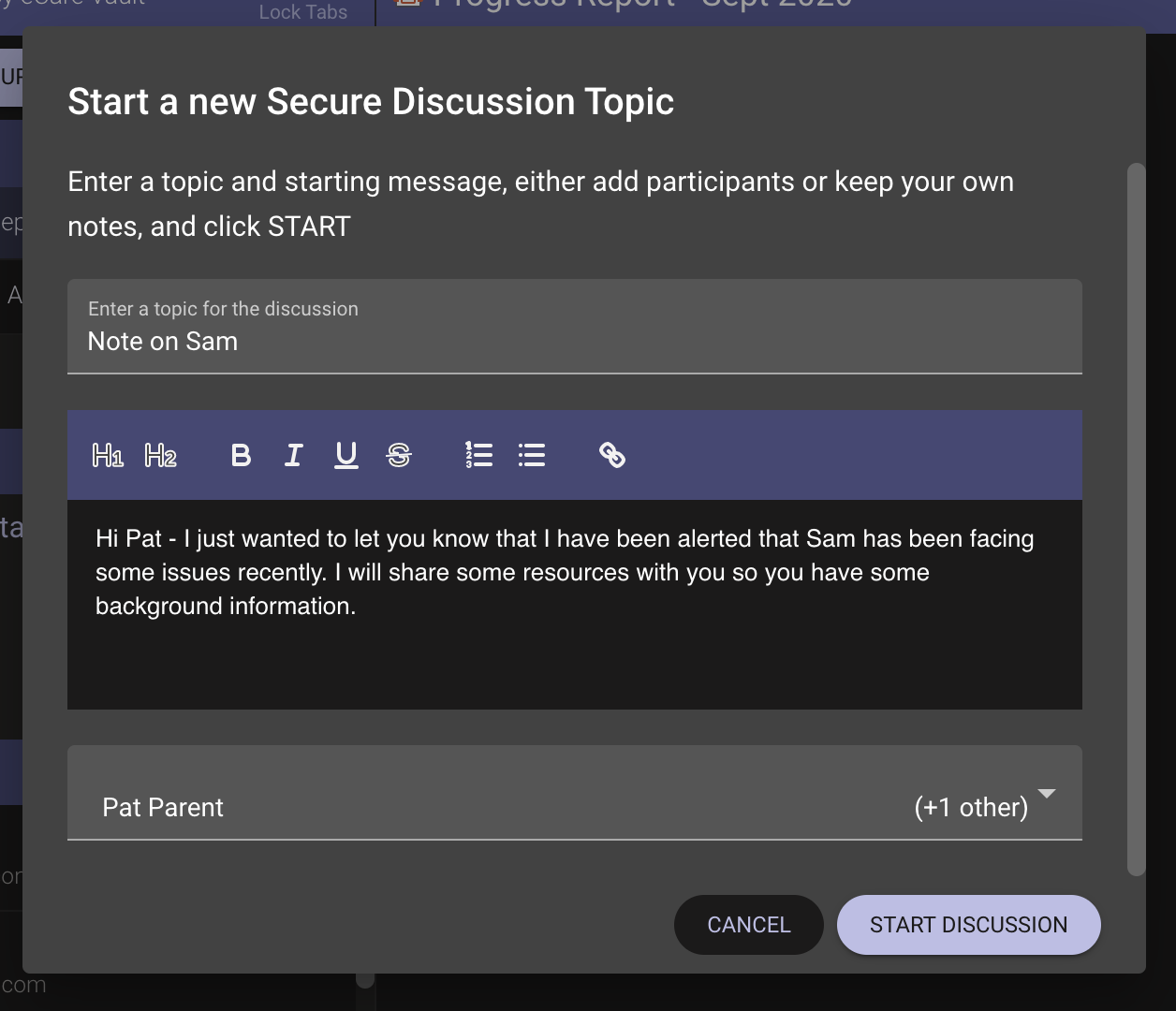 Once you have added a title for the discussion, enter your text, and the Team Members you want to message are selected, click on the 'Start Discussion' button in the bottom right hand corner.
Safe Spaces will then ask you to confirm the start of the new discussion. Select the 'Confirm' button, and your discussion will be sent. Team Members who have been included in the discussion will be notified of the new discussion topic either within their Microsoft Teams instance via the Safe Spaces Bot or in their eCare Vault account.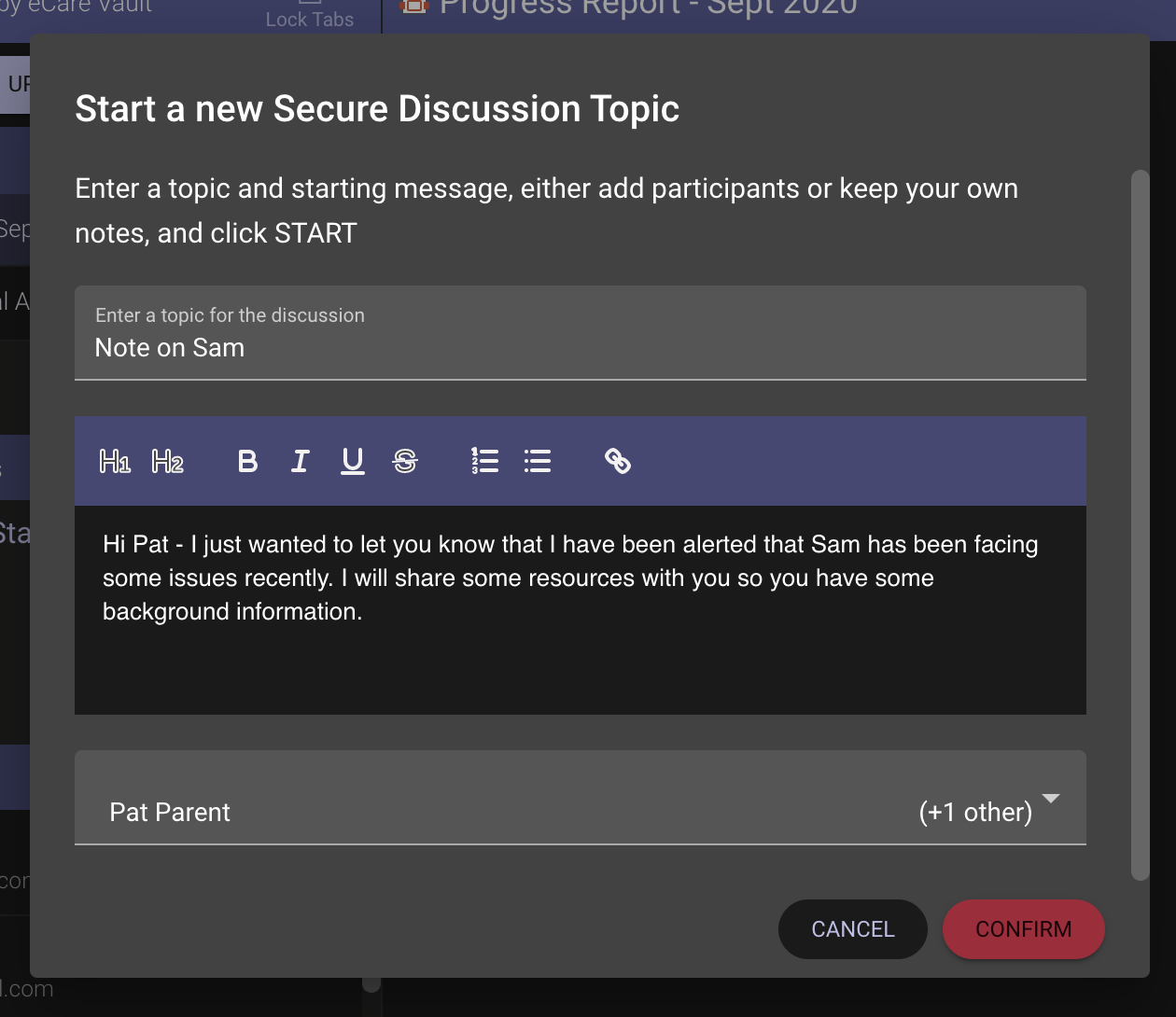 Your new Discussion Topic will then appear in the right hand side of the Safe Spaces application.