eCV Knowledge Base: Search
eCare Vault's search feature allows users to locate documents and discussions quickly and filter results based on Team Members, Care Recipients, the discussion or document's title as we all as the dates of their upload.
How to Search
The search tool is available by clicking the 'magnifying glass' icon located within the action bar at the top right of the application.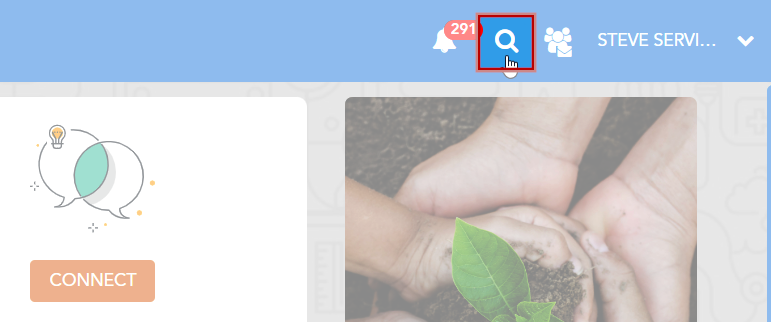 Enter into the search field a keyword or keywords to search for and click the 'Search' button.
This will populate a list of Documents and Discussions which contain the keyword(s) searched for.
Filtering and Refining Searches
Once a list of search results has been generated, these results can be sorted by their Title, Time of posting, Team Member and Team.
Searches are automatically sorted by the most recently posted item.
Clicking either of these header items will sort the items into ascending order (A-Z alphabetically or 0-1 numerically). Clicking again will sort the items into descending order.

Searches can be further refined using the Refine Search window. Here, specific Team Members or Care Recipients (Teams) can be searched for on the results list. Searches can also be refined to only display those within a certain time frame by selecting dates in the 'Posted After' and 'Posted Before' inputs.